ALIAS DISTRIBUISCE TANDBERG DATA

Tandberg Data è una società leader nella produzione di soluzioni professionali per lo storage ed il backup dei dati, basate sulle piattaforme tecnologiche RDX®, LTO™, SLR™ e VXA®. Fondata ad Oslo ma con sede principale in Germania, e con filiali sparse tra USA, Francia, Singapore, Giappone, India e Cina, vanta collaborazioni con i più importanti produttori di materiale informatico quali HP, Apple, Fujitsu Siemens, IBM, Acer e Toshiba.

LTO DRIVE AND AUTOMATION
LTO Offers High Reliability, Capacity and Performance
LTO (Ultrium™), the most popular tape technology, is a high-performance tape technology offering versatility, reliability and performance.
Tandberg Data LTO tape drives, featuring LTO-5, LTO-6, LTO-7 or LTO-8 tape drive technology, offer a break-through in reliability, capacity and performance to meet the backup and archival needs for small to midrange environments. With its higher performance and capacity, the Tandberg Data LTO tape drive is an ideal complement to small rack-mounted servers and automation by providing compatible desktop backup for smaller workstations.
Lower TCO is achieved by exploiting the performance and capacity of the LTO-5, LTO-6, LTO-7 or LTO-8 tape drive to reduce the number of tape cartridges, tape drives, and tape libraries required in a storage environment. This allows existing customers to expand their current installation and new customers to install a more cost-effective solution.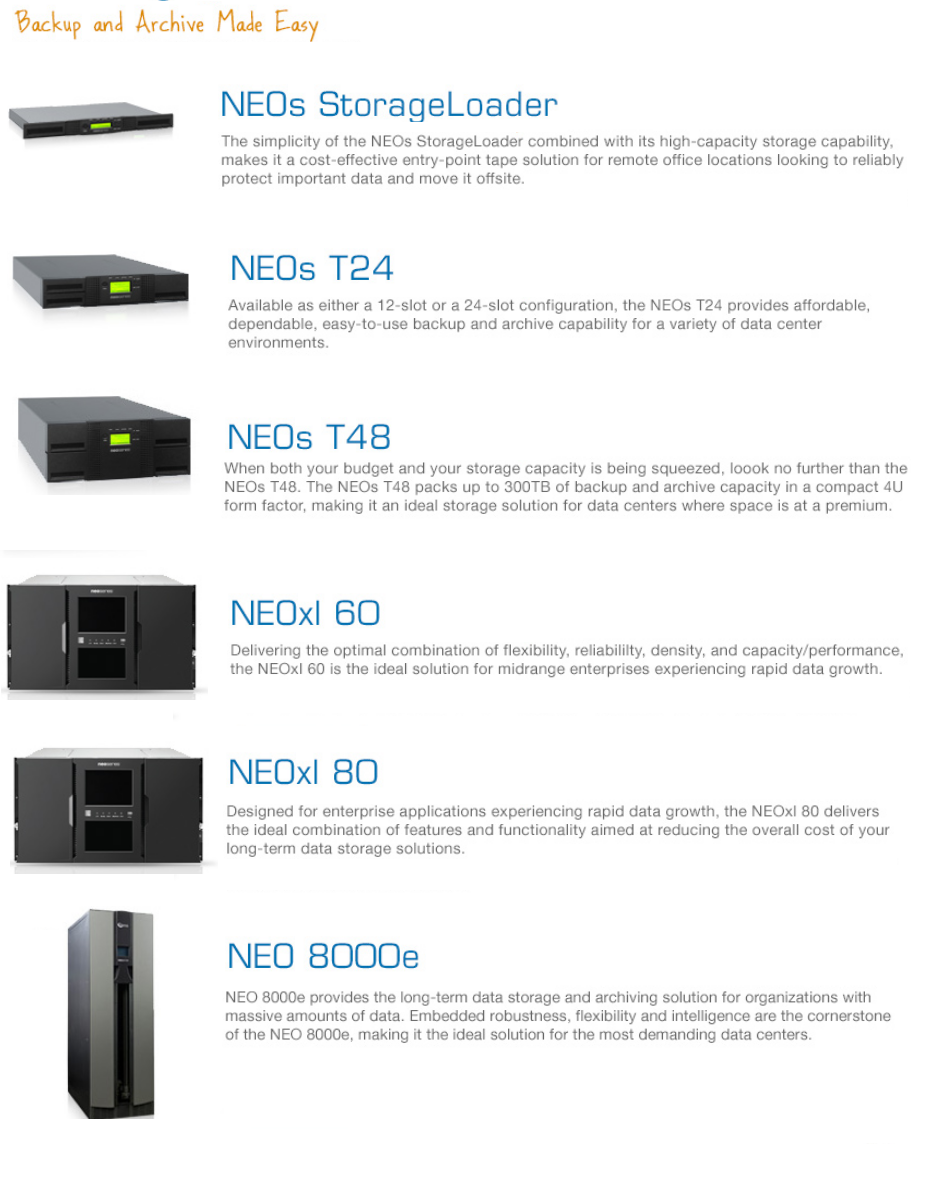 Alias Distribuisce Tandberg Data. Le categorie di Tandberg Data sono:
© Alias S.r.l. 2023. Tutti i diritti riservati. Sede Legale: Via San Francesco, 2 - 33100 Udine
Capitale sociale Euro 62.400,00 i.v., C.F. / P.IVA 01837180304, Iscrizione C.C.I.A.A. Registro Imprese di UDINE n. 01837180304
Privacy Policy
|
Cookie Policy
© project
Web Industry